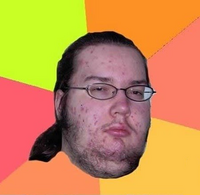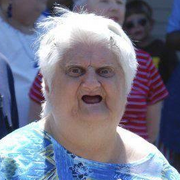 Czatuś czatownik - osoba przebywająca na czacie WP, będąca jego stałym bywalcem mieszkańcem. Ludzie tacy nie mają życia poza czatem (również tak jak ja). Cechują się debilizmem, brakiem mózgu (spowodowanym wchodzeniem na czat), chamstwem, prostactwem. Hardkorowe wersje czatusiów używają wpc. Czatusiem można zostać trzeba się urodzić. Według najnowszych badań szansa na urodzenie czatusia wynosi od około 5 do 7% przy mutacji chromosomu 21 lub od 78 do 94% przy zapłodnieniu ludzkiej kobiety przez zwierzę domowe albo hodowlane.
Czatusie to niezwykle tępe istoty. Uważają, że są mądrzy i ważni, ale w praktyce okazuje się, że są skończonymi debilami, robiącymi problem z byle czego. Czatusia najłatwiej sprowokować jest patrząc na jego zdjęcie (które i tak sam opublikował).
Podział
Pośród czatusi można wyróźnić 3 grupy:
Cytaty
"<oko><n"
"<oko><N"
"spieerdalaj"
"spierdalaj" (tylko hardkorowi)
Linki
Ad blocker interference detected!
Wikia is a free-to-use site that makes money from advertising. We have a modified experience for viewers using ad blockers

Wikia is not accessible if you've made further modifications. Remove the custom ad blocker rule(s) and the page will load as expected.