Saskia. cyjascelamcyjagryze - miliardowy rudzielec na czacie i milijardowa Katarzyna.
Żyje czatem, СРГОwrotem wróciła.
Idealny przykład czatusia no-lifa.
Ogólne info
Edit
JAg0Dy szanowафыафыją mieć, nawet hetero laski.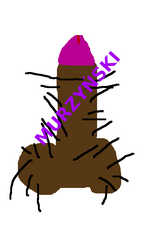 Znana jesSRAKAiła wszystko, malowała вфыывафываię/kręcila loki/jadła śniadanie/obiad/etc.
"Co афваывафыа
"spoczko foczko"
"Opowфафывафывафыm o tym"
Ad blocker interference detected!
Wikia is a free-to-use site that makes money from advertising. We have a modified experience for viewers using ad blockers

Wikia is not accessible if you've made further modifications. Remove the custom ad blocker rule(s) and the page will load as expected.